Guangxi Forestry Group and German Dieffenbacher visited Shengji Environmental Protection for inspection and guidance
On the afternoon of July 7, 2020, Su Ke, general consultant of forest products industry of Guangxi Forestry Group Co., Ltd., and Liu Shouhua, chief representative of Beijing representative office of German Dieffenbacher company, visited Shengji Environmental Engineering Co., Ltd. for investigation and research. Qin Qionglin, general manager of the plywood project of Guangxi Forestry Group, Pan Licheng, director of the Forestry Industry Department, Zhang Linjun, sales manager of Dieffenbacher, Germany, and Li Ao, general manager of Chongzuo Chipu Real Estate Co., Ltd., accompanied the trip. Shi Yanfang, chairman of Shengji Environmental Protection, and Yang Dianji, general manager, warmly received, accompanied by Song Tao and Wang Jiaguo.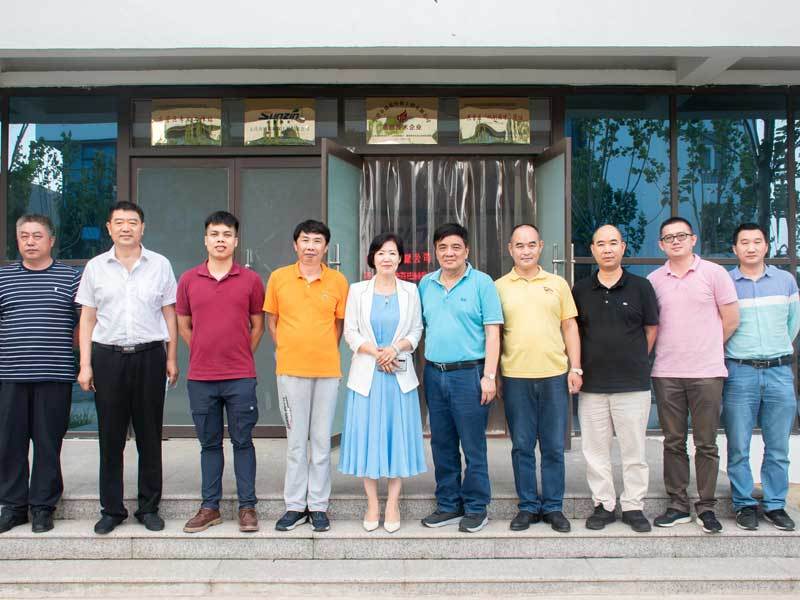 Dong Shi extended a warm welcome to Mr. Su and Mr. Liu for their coming from afar, and extended cordial greetings. Afterwards, the two parties held a discussion in the Shengji Environmental Protection Conference Room, and conducted in-depth exchanges on the production and operation, R&D capabilities and advanced technologies of Shengji Environmental Protection.
Mr. Yang gave a detailed introduction to the company. Mr. Yang said that since its establishment in 2009, Shengji Environmental Protection has won numerous awards. In terms of research and development, the company has formed a strong scientific research team, obtained 9 authorized patents, has 2 international leading scientific and technological achievements, 2 international advanced scientific and technological achievements, and participated in the preparation of 2 national standards, 1 industry standard, and industry associations. item. With the improvement of R&D capabilities of enterprises, the development time of new products is getting shorter and shorter. It took 8 years to develop EPI-type formaldehyde-free adhesives. So far, a new product can be developed in the shortest 1 week. . In addition, according to the different types of veneers, moisture content, pressure, temperature and gluing process, a series of process parameters are integrated, and the production process can meet the requirements of plywood, blockboard, laminate flooring, laminate flooring substrates, furniture panels, technology The application of wood-based panels such as wood, particleboard, fiberboard, etc., the product performance is 2-3 times higher than the national standard.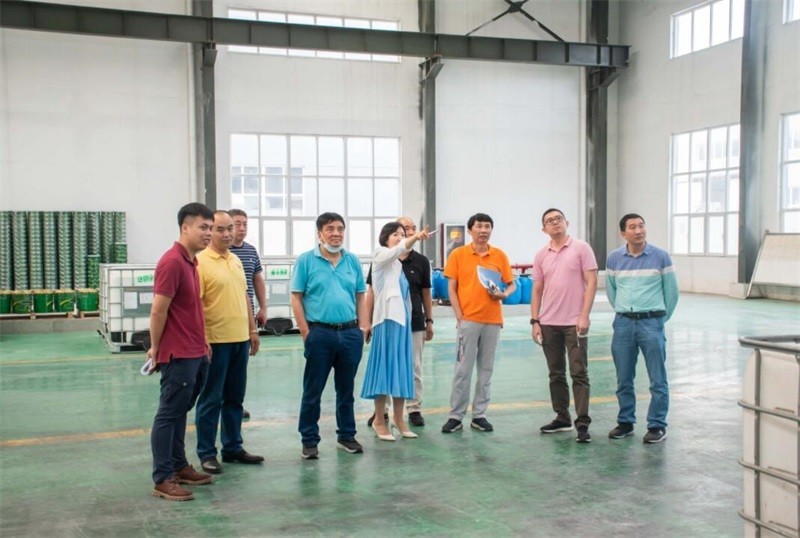 After the discussion, Mr. Shi and Mr. Yang accompanied Mr. Su and Mr. Liu to visit the production workshop and laboratory of Shengji Environmental Protection.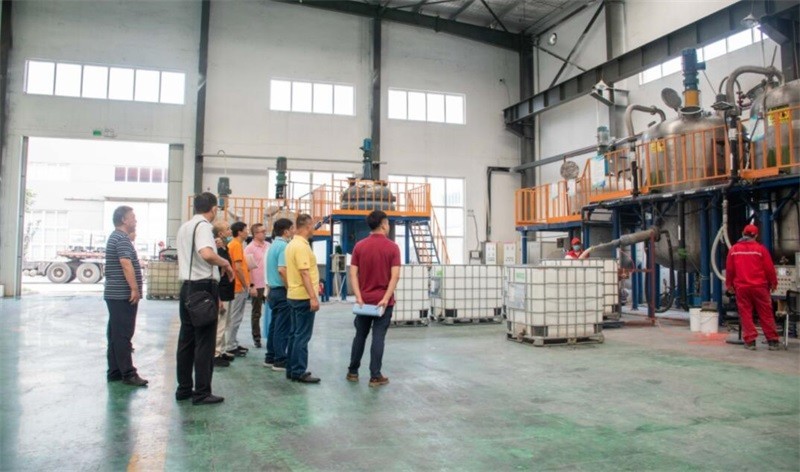 In the end, Mr. Su and Mr. Liu said that this trip was like a treasure. Shengji Environmental Protection has advanced technology and strong scientific research capabilities. The EPI-type formaldehyde-free adhesives developed are aldehyde-free, non-toxic and benzene-free, and the VOC emission is almost zero. I hope to strengthen exchanges and communication in the future, and look forward to preparing for cooperation preparations as soon as possible and establishing cooperative relations as soon as possible.
Shengji Environmental Protection
北京市****科技股份有限公司
---
Copyright © 2022 Dongying Shengji Environmental Protection Engineering Co., Ltd. All Rights Reserved.  SEO