Director Zhao of Dongying Intellectual Property Office and his party visited Shengji Environmental Protection for investigation and research
On the afternoon of June 2, 2020, Director Zhao of Dongying Intellectual Property Office and his entourage visited Dongying Shengji Environmental Engineering Co., Ltd. for investigation and investigation, accompanied by Director Xiao of the Municipal Intellectual Property Office. Shi Yanfang, chairman of Dongying Shengji Environmental Protection Engineering Co., Ltd., and Yang Dianji, general manager, warmly received, and financial director Wang Lulu accompanied the reception.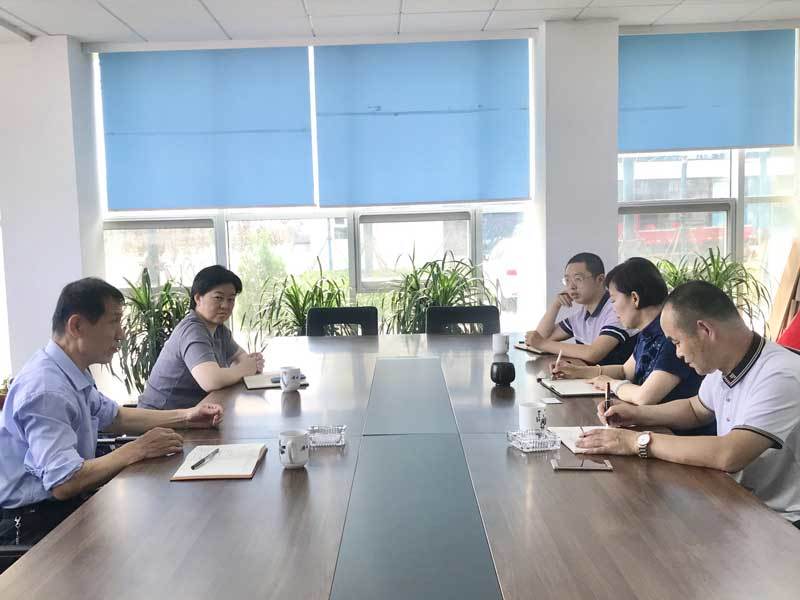 The two parties first held a discussion in the Shengji Environmental Protection Conference Room. Shi Dong introduced the company's development profile to Director Zhao and his party. The company has achieved good and rapid development in recent years. Now the company has declared a number of invention and utility model patents; as the main drafter, participated in the compilation of national standards, industry standards, industry association standards; the company's products have been included in the provincial new material catalog; currently, the company has two international advanced Scientific and technological achievements, two international leading scientific and technological achievements.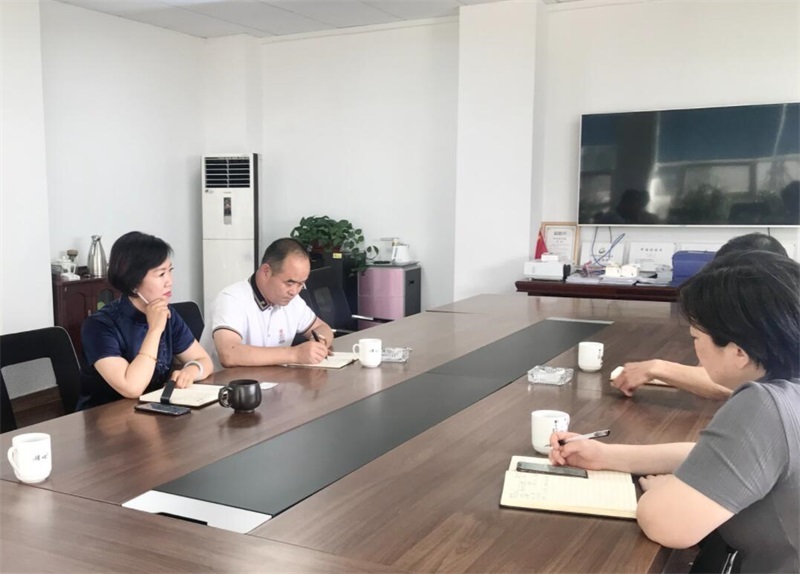 Director Zhao said that Shengji Environmental Protection has achieved rapid development in recent years, and has been highly praised by leaders at all levels in the city. As the Municipal Intellectual Property Office, technology-based enterprises are the focus of our office. Shengji Environmental Protection is a provincial high-tech enterprise with strong technology and advanced development concepts in the research and development and promotion of formaldehyde-free adhesives. Therefore, Director Zhao emphasized that patents are the core competitiveness of technology-based enterprises, and they should protect their patented technologies and scientific research achievements with layout thinking from four aspects: technology layout, industrial layout, international layout, and future layout. In addition, be vigilant and prevent infringements to ensure that the interests of the company are not illegally infringed by others.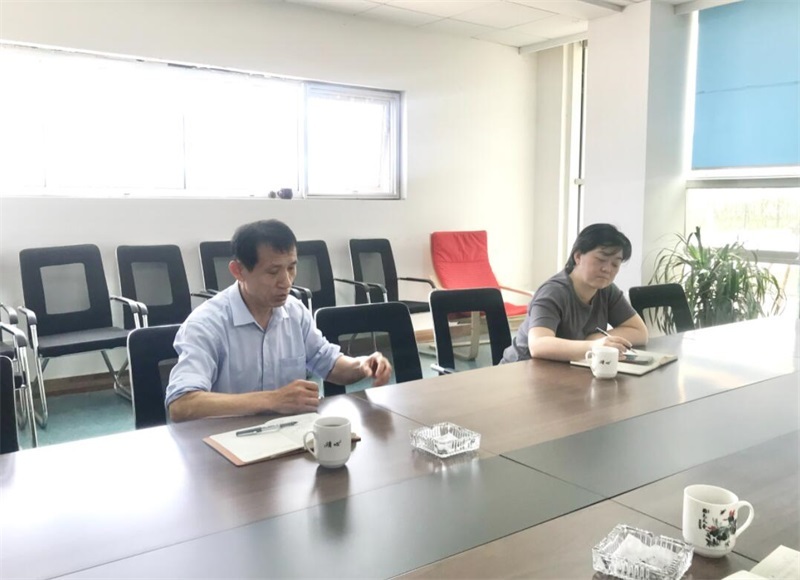 Section Chief Xiao put forward many valuable opinions on intellectual property financing by understanding our company's patents and development.
After the discussion, Mr. Shi and Mr. Yang accompanied Director Zhao to visit the company's laboratory and production workshop. During the visit, Mr. Yang showed Director Zhao the formaldehyde-free adhesive produced by our company and the formaldehyde-free wood-based panels made by our company.
In the end, Dong Shi and President Yang expressed their deep gratitude to Director Zhao and Section Chief Xiao for their ardent care for our company. In the future, the protection of intellectual property rights will be a key task, and the patent layout will be further improved to strengthen patent protection.
Shengji Environmental Protection
北京市****科技股份有限公司
---
Copyright © 2022 Dongying Shengji Environmental Protection Engineering Co., Ltd. All Rights Reserved.  SEO